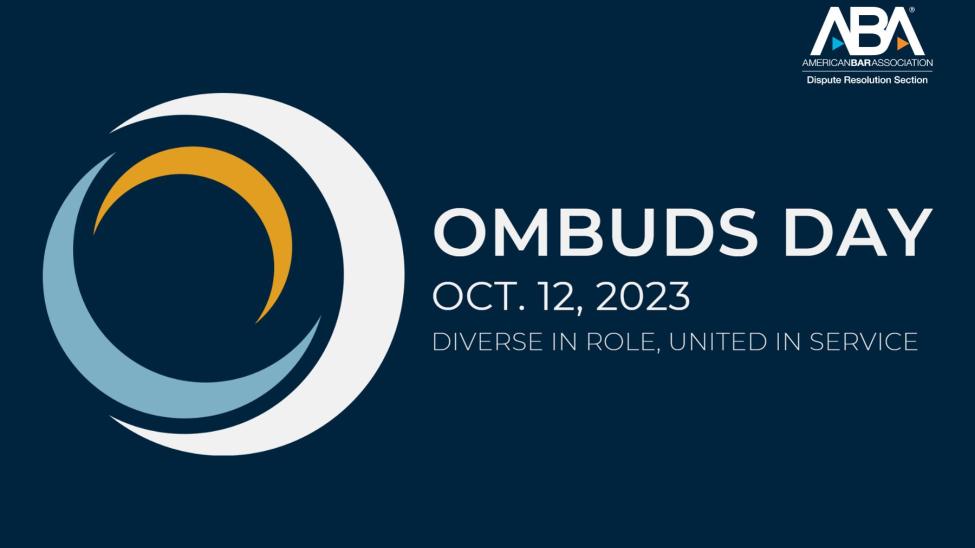 The Ombud (Mrs Nashira Abrahams) and her team wish everyone a very happy Ombud's Day - 12 October 2023.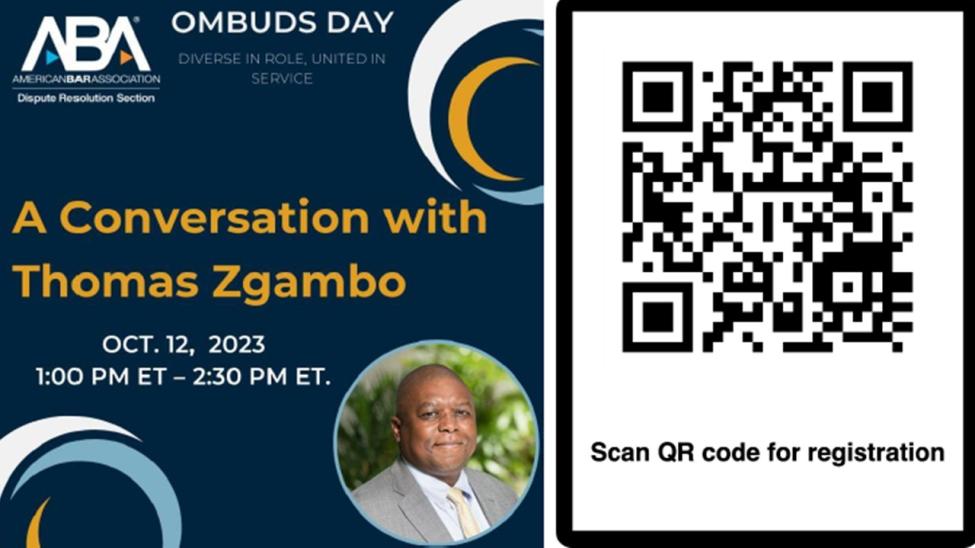 Join a free Webinar to learn more about Ombudsing and the Ombuds Office.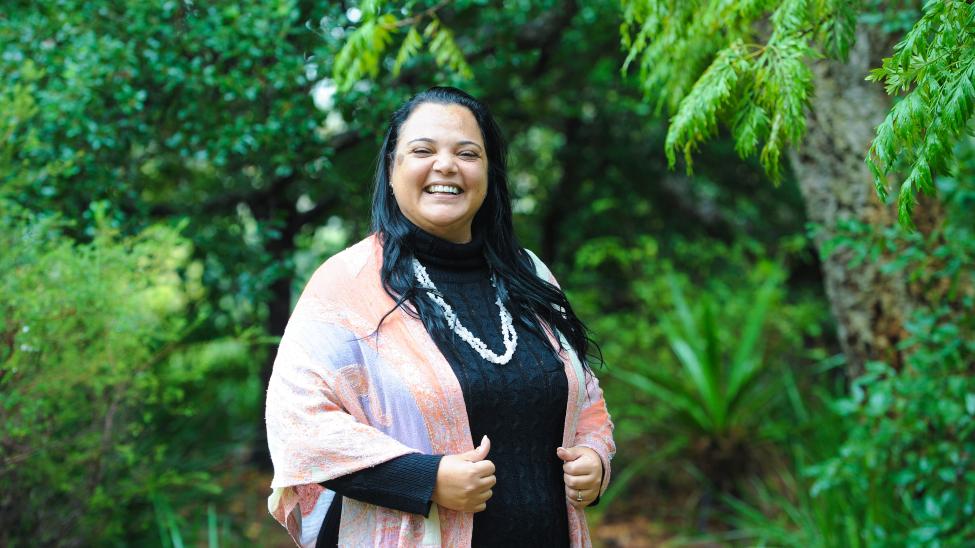 The UCT Office of the Ombud welcomes our new Ombud, Ms Nashira Abrahams. To contact the Ombud, call 021 650 2010 or email nashira.abrahams@uct.ac.za.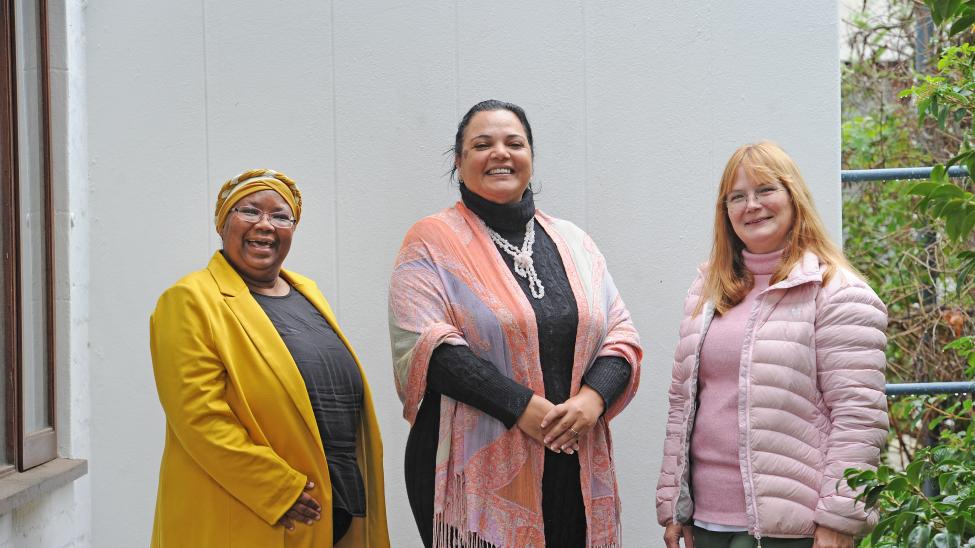 The Office of the Ombud team is available to assist UCT staff and students - Tel 021 650 3665 and Email ombud@uct.ac.za.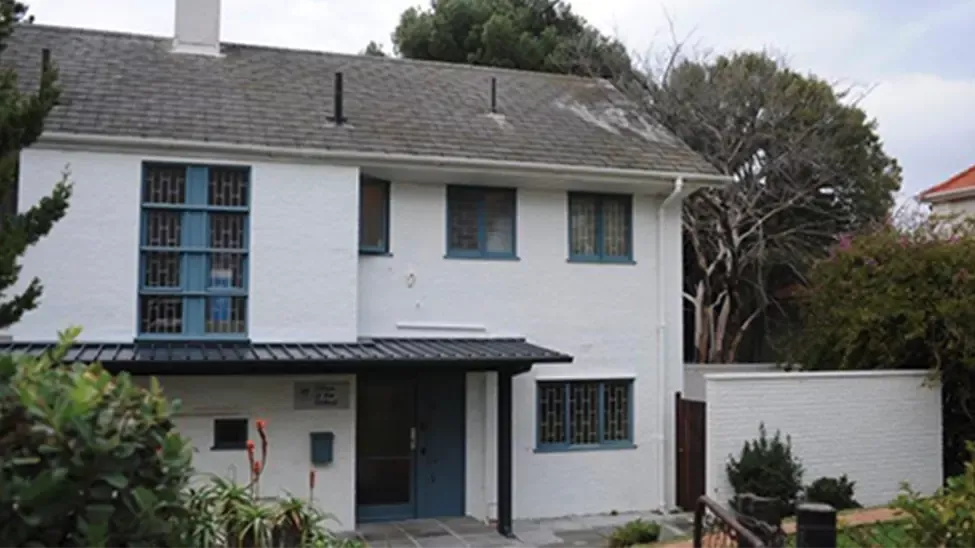 Unsupported, stuck or frustrated? Contact the UCT Ombud's Office for independent, off-the-record, impartial, and confidential consultations. Tel: 021 650 3665, Email: ombud@uct.ac.za.
Contact us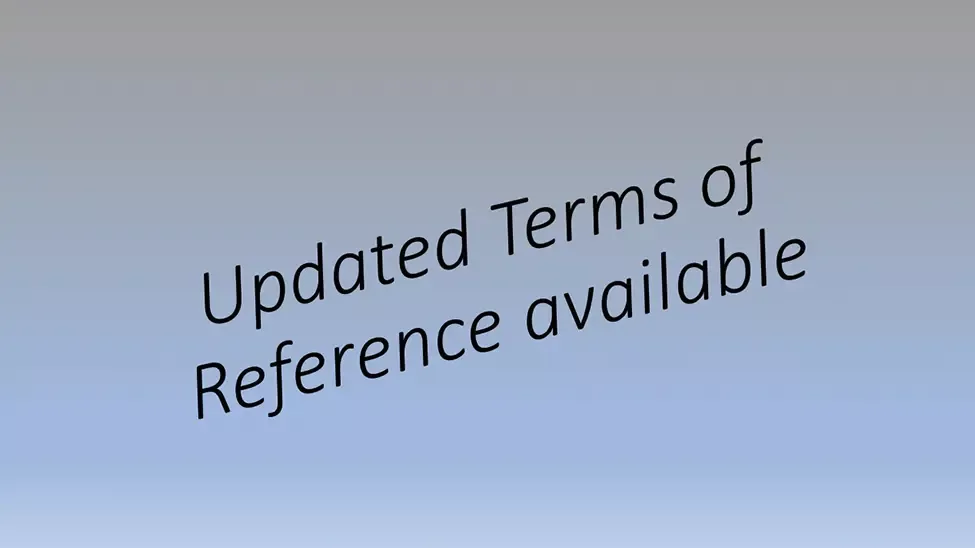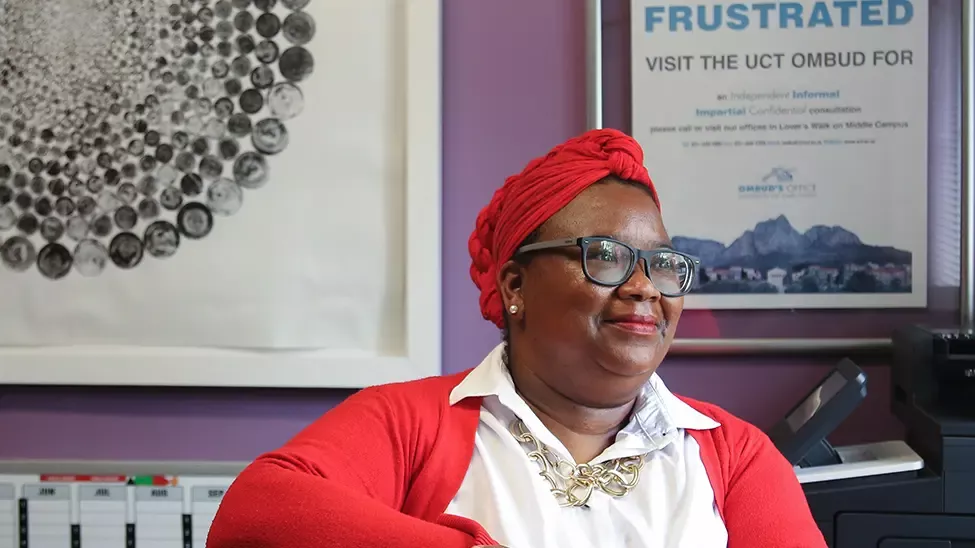 Associate Ombud
The Associate Ombud is Ms Rashieda Khan. To contact our office, email ombud@uct.ac.za or call 021 650 3665. To contact Ms Khan directly, call 021 650 4805.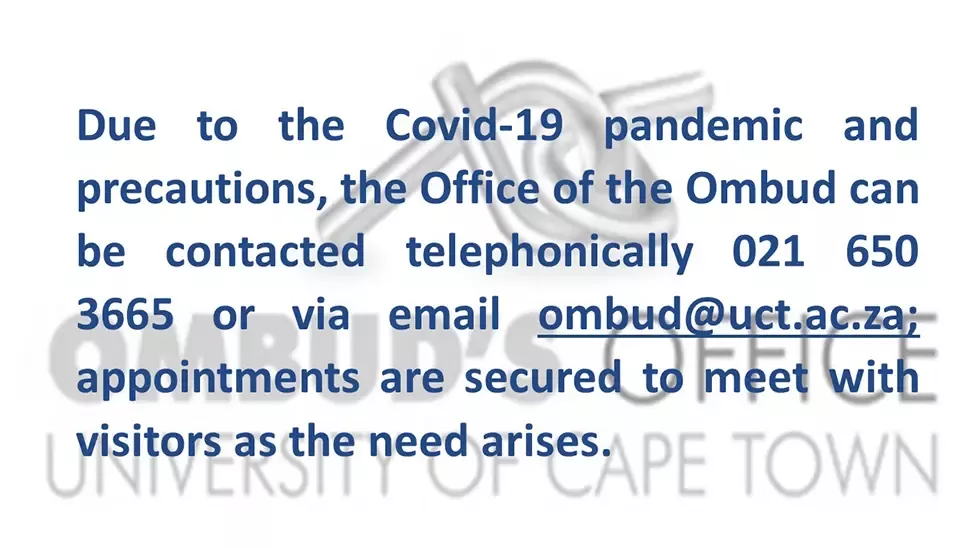 Special Notice
Due to the Covid-19 pandemic and precautions, the Office of the Ombud can be contacted telephonically 021 650 3665 or via email ombud@uct.ac.za; appointments are secured to meet with visitors as the need arises.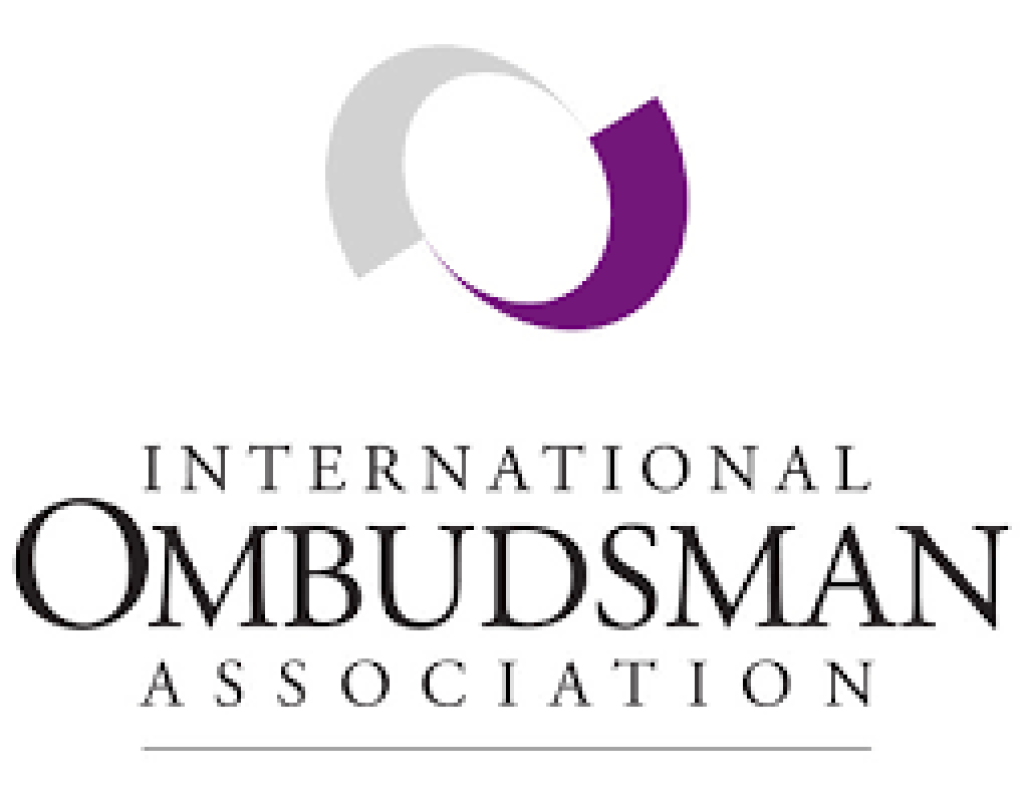 About us
The Office of the Ombud operates independently, impartially, confidentially and off-the-record. The Office of the Ombud ideally functions as an office-of-last-resort after internal processes have been exhausted. The Office was established in January 2011 to help raise concerns, resolve disputes and promote equitable treatment within the university. As such, this facility is intended to enhance the general well-being of the UCT community.